About CII TechSaksham
CII TECHSAKSHAM, a Ministry of MSME and Confederation of Indian Industry (CII) partnered project, brings together technology majors Intel India, Dell Technologies India, HP India, Vodafone Idea Ltd, WhatsApp India and Yes Bank as financing partner to address barriers faced by MSMEs in their growth and expansion.
Aligned with the Ministry's aspiration of generating value-added employment, the stated vision of TECHSAKSHAM is to bridge the gap in technology adoption for MSMEs so as to provide an impetus for them to be competitive on a global scale, increase their contribution to country exports and leverage cost efficiencies.
CII TECHSAKSHAM is a three-year long comprehensive project which, in its first phase, will focus on sectors that are labour intensive and have propensity to respond positively to tech-adoption, and will spark a larger discussion in other MSME clusters. Through various policy recommendations, knowledge sessions, mentoring initiatives, and useful resource banks for MSMEs, CII TECHSAKSHAM will help the ecosystem address critical barriers such as awareness and cost of technology purchase/maintenance, resources and manpower required to run the technologies, return on investments, etc.
The Project plans to deliver the following key elements
Policy Advocacy & Interventions
To have regular inputs from MSMEs, Technology companies, relevant stakeholders and interactions with government departments, a series policy discussions and meetings will be held throughout the year and as required in various cities of the country. Similarly, A consolidated Vision Document on 'Enhancing MSME Competitiveness' is also proposed with an objective to capture all inputs from stakeholders, consolidate and map various scheme/value propositions for MSMEs to adopt technology, know-how on adoption, etc.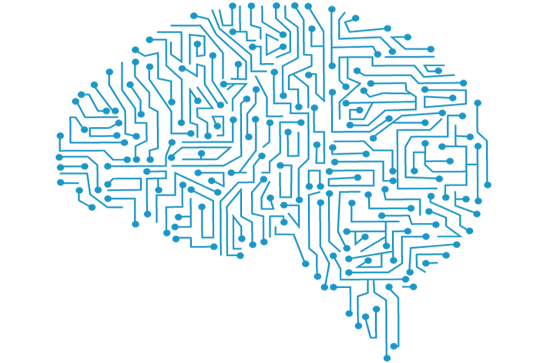 Technology Awareness and Indigenization of Technologies
To spread the knowledge, acceptability of business modernization, ease of technology adoption and its benefits, a nation-wide campaign is proposed primarily to reach to the Micro enterprises and rural industries as recipients of the initiative.
Adding to the objectives of the campaign, to address the challenges of MSMEs and have a functional interface for the Small & Medium enterprises, an online portal www.ciitechsaksham.in has been initiated. The portal has all resources from the technology providers, project partners, solutions to challenges, case studies / testimonials, etc
Entrepreneurship & Handholding Workshops
To deploy technology among MSMEs, workshops with customised curriculum for specific clusters/sectors will be conducted PAN India. Regular feedbacks and outputs from MSMEs adopting various technologies will be monitored. Check out the link 'Upcoming Events' for more information.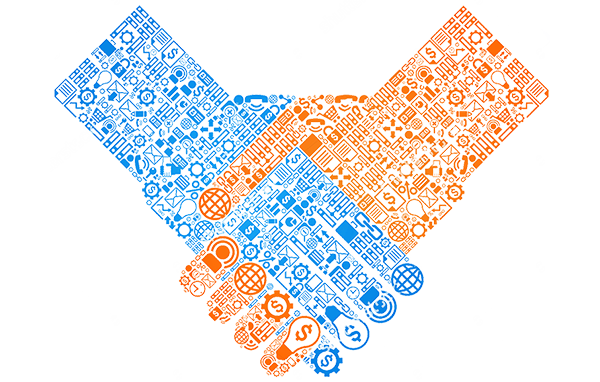 The Confederation of Indian Industry (CII) works to create and sustain an environment conducive to the development of India, partnering industry, Government, and civil society, through advisory and consultative processes.
CII is a non-government, not-for-profit, industry-led and industry-managed organization, playing a proactive role in India's development process. Founded in 1895, India's premier business association has around 9000 members, from the private as well as public sectors, including SMEs and MNCs, and an indirect membership of over 300,000 enterprises from around 276 national and regional sectoral industry bodies.
CII charts change by working closely with Government on policy issues, interfacing with thought leaders, and enhancing efficiency, competitiveness and business opportunities for industry through a range of specialized services and strategic global linkages. It also provides a platform for consensus-building and networking on key issues.
Extending its agenda beyond business, CII assists industry to identify and execute corporate citizenship programmes. Partnerships with civil society organizations carry forward corporate initiatives for integrated and inclusive development across diverse domains including affirmative action, healthcare, education, livelihood, diversity management, skill development, empowerment of women, and water, to name a few.
India is now set to become a US$ 5 trillion economy in the next five years and Indian industry will remain the principal growth engine for achieving this target. With the theme for 2019-20 as 'Competitiveness of India Inc - India@75: Forging Ahead', CII will focus on five priority areas which would enable the country to stay on a solid growth track. These are - employment generation, rural-urban connect, energy security, environmental sustainability and governance.
With 66 offices, including 9 Centres of Excellence, in India, and 10 overseas offices in Australia, China, Egypt, France, Germany, Singapore, South Africa, UAE, UK, and USA, as well as institutional partnerships with 355 counterpart organizations in 126 countries, CII serves as a reference point for Indian industry and the international business community.

The year 2020 is a very exciting one for all of us at CII. This year, we celebrate and commemorate 125 years of CII as a partner in the nation's development. A huge number of activities at all offices are planned for the year and your fullest participation will be central to the overall success.
Just to recap, CII started as the Engineering and Iron Trades Association in 1895 at Kolkata with 5 companies that were engaged in infrastructure projects. In 1912, the Association was renamed as Indian Engineering Association with the membership of the first Indian-led company. In 1942, smaller engineering companies established the Engineering Association of India. Together, the two associations and their members contributed greatly to building the foundation of the nascent Indian industry after Independence and set up offices in other parts of the country.
In a phenomenal initiative led by visionary industry mentors, the two associations, very different in character and membership profile, merged in 1974 to form Association of Indian Engineering Industry and shifted base to New Delhi. Those were difficult times with hardly any resources, but many of CII's guiding principles were established in those days.
Since then, even as the name changed from AIEI to Confederation of Engineering Industry and to Confederation of Indian Industry in 1992, our basic philosophy of partnership, commitment and service has remained unchanged and CII members are leaders in India's growth process across industries.
CII@125 is an exceptional occasion to commemorate and celebrate 125 years of CII as a national development organization, incorporating the vision elements of India@75 and cii4india.

CII DIRECTORY OF MEMBERS 2020
Industry is going through a challenging period and business development has been disrupted by unforeseen global factors, including the impact of COVID-19. In such a situation, businesses need to tap every avenue for accessing new opportunities and minimizing adverse impacts.
The CII Directory of Members would enable industry to connect to invisible customers and create new business development opportunities. This is a business resource sought by every corporate and increases discoverability and brand reputation of organisation.
On the occasion of CII's 125 years of service to the nation, the next edition of the CII Directory of Members is scheduled for publication in 2020.
This edition of Directory will have many new features to fulfill the aspirations and business needs of the dynamic and emerging corporate sector of India. It will provide details of around 9,000 CII Members which will be widely circulated to Corporate CEOs, Heads of PSUs, State and Central Government Ministries, Secretaries and MNCs, Embassies in India and Indian Missions overseas. Besides 300+ MoU Partners of CII.
The Directory will be available in both print and electronic forms. It promises to be a point of reference for businesses in India and overseas.
CII Member companies and select Non-Member companies will have the opportunity to advertise their brand in the Directory. Advertisements in this reputed publication will reach a wide audience of stakeholders.
Key Benefits to Advertisers:
Increase discoverability
Strengthen brand recognition
List products, services, promotional content, and contact details
Reach a wide base in India and overseas among the top decision makers in
the government and industry.
Complimentary listing of advertisements in the electronic edition.
Complimentary one-year online subscription of CII Directory of Members
Complimentary copy of the directory both in print and electronic.
Please click here to see a sample entry in the directory.
Limited premium advertising spaces are available for booking in the Directory, on a first-come, first-served basis. Please click here for the advertising rates, specifications and more details.
Organisations interested to advertise in this directory are requested to book their advertisement option using the online registration form.
Please click here to book your advertisement space in the CII Directory of Members 2020