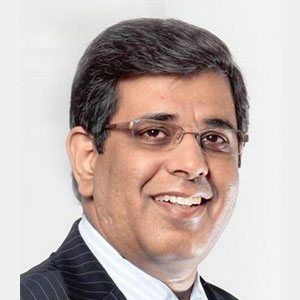 Alok Ohrie
President & Managing Director

For India to reach its 5 trillion dollar dream, competitiveness and realizing the growth potential of micro, small and medium enterprises should be the priority. Adoption and application of digital technologies can hasten the pace of learning, improve efficiencies, and accelerate transformation in these employment centric business units. We are excited to partner with CII on project TechSaksham to enable MSMEs with the latest technology solutions, impart relevant skills and hand hold MSMEs in their digital transformation journey." - Mr Alok Ohrie, President & Managing Director, Dell Technologies, India.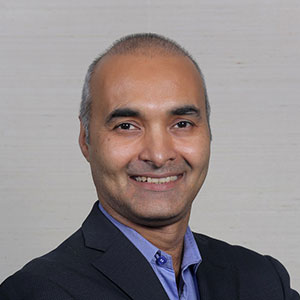 Vinay Awasthi
Managing Director

"MSMEs are the backbone of India's economic growth and over the years, they have thrived in the evolving industry landscape. Technology is a key enabler for their growth and evolution in this era of industrial transformation. The Project TECHSAKSHAM is a positive and progressive initiative, which will help the MSMEs to scale up their business and go to the next level. We, at HP, are excited to be part of this and committed to provide the best-in-class technology, solutions and support to the MSME ecosystem in India." Said Vinay Awasthi, Managing Director, HP Inc. India, Bangladesh and Sri Lanka.
Prakash Mallya
Vice President & Managing Director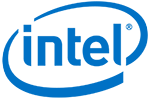 "Studies have shown that digitally empowered MSMEs with modern workplace strategies experience better productivity, reduced costs and enhanced security, driving significantly greater revenue growth. While MSMEs in India are increasingly realizing the importance of technology integration and upgrades, finding their way around new technology can be an overwhelming experience for these businesses. The need of the hour is for industry stakeholders, policy makers and enterprises to work together to enable the digital empowerment of MSMEs. The TECHSAKSHAM initiative is a significant step forward and we at Intel are proud to be a part of it. This further strengthens our commitment to galvanizing the ecosystem and driving home the benefits of technology adoption to enable business success and create greater opportunities for the country." – Prakash Mallya, Vice President & Managing Director, Sales & Marketing Group, Intel India.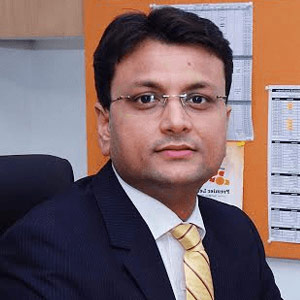 Abhijit Kishore
Director - Enterprise Services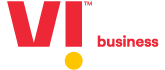 Abhijit Kishore is the Director – Enterprise Services of Vodafone Idea Limited, India's largest telecom service provider, effective 25 th February 2020. Abhijit drives the enterprise business enabling businesses across industry verticals, geography and size to remain connected, scale-up and become more efficient benefitting from the smartest and newest technologies. Before taking on this role Abhijit was accountable for Gujarat as the Circle Business Head. He held responsibility for all lines of Business including Consumer and Enterprise segments. He was also responsible for the Customer Service Delivery, Sales and Distribution, Retail, Marketing, Technology, Finance and HR practices.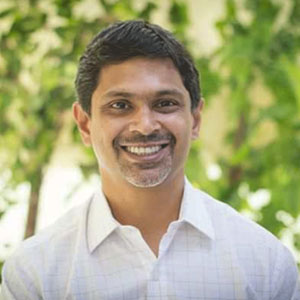 Abhijit Bose
Head of India of WhatsApp

"Millions of micro and small enterprises in India use WhatsApp as their primary application to communicate with their customers, and we are committed to investing in and helping the small business community of this country grow." Said Mr Abhijit Bose, Head of India of WhatsApp and added "The Tech Saksham program aims to technologically enable SMEs across India, aligns strongly with our vision and we hope to continue to partner with the government to help India achieve its digital inclusion goals."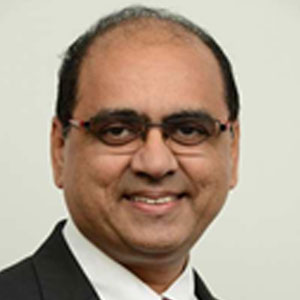 Rajan Pental
Senior Group President and Head

Rajan Pental, Senior Group President and Head, Branch and Retail Banking at YES BANK, said, "Digitization and technological adoption across the value chain is becoming increasingly vital for long term survival and future growth. At YES BANK, we are committed to harnessing the power of data and technology to create easy access to finance for the MSMEs through various initiatives such as the YES SCALE Innovation program, YES MSME portal, YES GST and YES Smart Edge. Furthermore, through our collaboration with CII on Tech Saksham Project for MSMEs, the Bank hopes to complement its efforts on advancing the MSME growth story by removing critical barriers to technological adoption and supporting them in their endeavor to be sustainable and competitive."