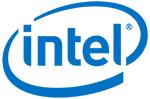 With so many server types, processors, hard drive and other options to choose from, it's almost impossible to know where to begin. So choosing the best server for a small business can be a difficult process.
As Intel partnered with CII TechSaksham, it empowered SMEs to select the best server suited for the business of their size. It helped them know how only 3 things were necessary to consider while selecting a server.
A server is a remote computer that is always on and connected to the internet and can be used to host a diverse variety of services and applications that are accessed and controlled over the internet.to choose the Best Small Business Server for their Needs.
SMEs have to start by researching server specs based on the applications they plan to run. They have to decide which processor, RAM, and hard drive requirements they should select when setting up a small business server either themselves or with help of an expert server consultation.
You also have to decide whether to purchase a server to host in your office, or lease a server in the cloud. Cost of setting it up is also important be it renting or owning a server. Last but not the least select the server type Hybrid, Cloud and Dedicated Servers. And then place the order.
CII TeckSaksham with Intel enabled SME's with the best servers suited for their needs. While every business is unique, deciding the best on a cheaper or more expensive server is a very important task.
To consult for choosing best server for your business, reach out to TechSaksham partner Intel. Click here