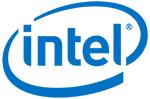 Artificial Intelligence has unleashed a new era of creativity and ingenuity. If put to use correctly it can accelerate discoveries and change the way industries work but to make these technological advancements reach SMEs which are the growth engine of the country is a challenge.
When CII TechSaksham partnered with Intel, it brought with itself the expertise of powering as much as 97 percent of data center servers running AI workloads at present in the world. SME's could now with work closely with the AI community to accelerate discoveries and make meaningful progress on how to use artificial intelligence to add value to their industry.
Whether it's finding water on the moon, speeding critical medical diagnoses, or seeing product defects faster, Artificial intelligence is the key. To aid this process around 99,000 developers, students and professors have been trained in artificial intelligence (AI) in India since April 2017. Premier educational institutes like the IITs in Delhi, Mumbai, Kharagpur, Kanpur, Chennai, and IIITs in Bengaluru, Hyderabad, BITS Pilani, ISI Kolkata, IISc Bangalore, CDAC and companies like Shell and TCS among others who tied up for training under its AI developer education.
."In order to reach a future situation of 'AI everywhere', we have to deal with huge amounts of data generated and make sure organizations are equipped with what they need to make effective use of the data and process them where they are collected." CII TechSaksham will aid SME's to take advantage of this initiative by Intel which is aims to democratize AI through collaborations with partners and customers.
To access the benefits of AI, reach out to TechSaksham partner Intel. Click here