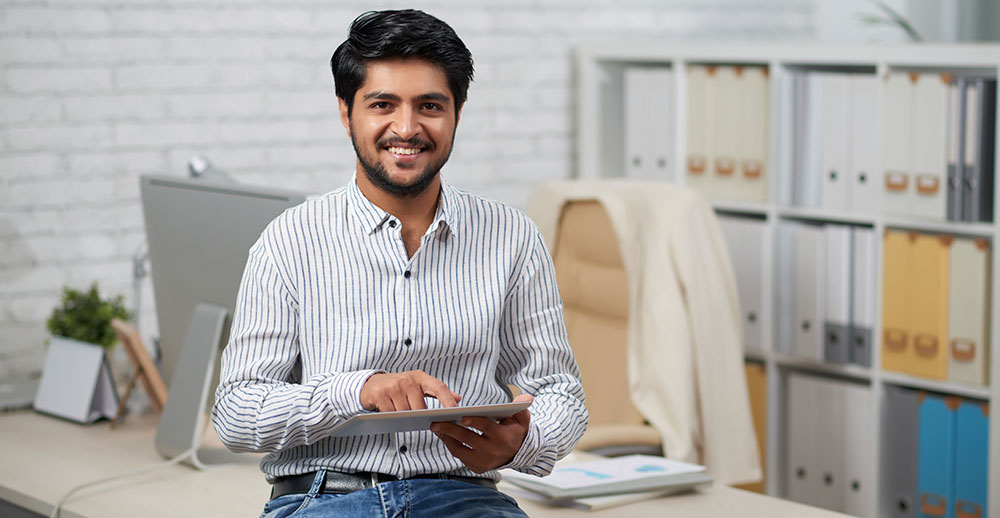 Make Your Business Future Ready

In a constantly evolving marketplace, staying ahead of your competition is necessary.it is very important to have an in-depth knowledge about them and then assess your way ahead. And for SMEs it is challenge.
As Vodafone partnered with CII TechSaksham, it introduced the Ready Index: a unique tool which will help SMEs become ready for the future.
With ready index solutions SME's first have to complete a survey to get inputs on their business strengths and areas of improvement, so that their business can be more responsive, agile and Ready for the future. This user-friendly tool offers an in-depth assessment of 10 major industries and competition, Comprehensive report statistics followed by relevant product recommendations.
All one has to do is download the app or visit the website or get in touch with the customer care and fill the survey to start the process.
With CII TechSaksham and Vodafone, SME's can now empower their business for the technological needs of tomorrow.
To access these benefits, reach out to TechSaksham partner Vodafone. Click here