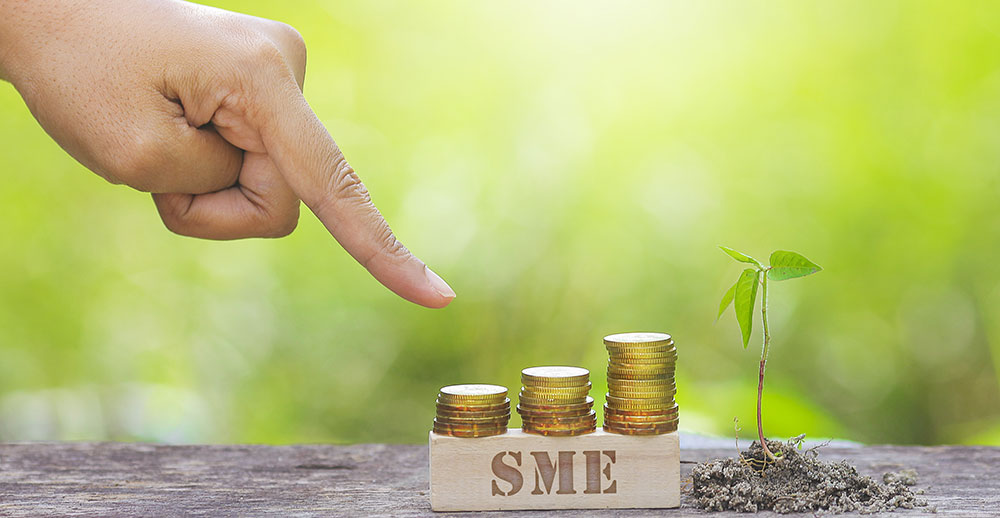 Accelerate Growth with Easy SME Loans
India has more than 40 million registered and unregistered SMEs engaged in varied sectors including IT, manufacturing, packaging, and food processing. This growth drivers of the country, contributing about 40% to India's GDP, are a vital part of India's growth journey. But for them to access finance at the right cost is still a challenge.
As yes bank partnered with CII TechSaksham it introduced an array of Business Loans termed as YES SME LOANS that created customized products propositions to perfectly match the business needs of SME's.
These easy, hassle free SME loans offer various propositions.
The YES Suyog programme aimed at providing a comprehensive solution for the financing requirements of SMEs engaged in manufacturing, trading and services.
The YES Samriddhi proposition is a financing proposition designed to meet the requirements of businesses engaged in trading, manufacturing and services.
The Cash Backed Lending Programme aims to provide a comprehensive solution for the financing requirements of Traders, Manufacturers and Service providers with immediate approval and disbursement of non-fund based facility
Smart Overdraft is aimed at providing working capital limit up to INR 1 Cr without balance sheet for MSMEs engaged in manufacturing, trading and professionals like Doctors, Chartered Accountants, Engineers and Architects.
YES GST program is aimed at providing quick and simple access to finance facilities for MSME enterprises.
All you have to do is download the App – YES MSME from Google Playstore /Apple Store, on the landing page click on login and follow the instructions to apply for easy hassle free YES SME LOANS.
CII TechSaksham along with yes bank has opened a whole new gateway of easy loans solutions and made life of lots of SME's a lot easier.
To access these banking benefits and reach out to TechSaksham partner Yes Bank. Click here